Foodie Tour Guide
Join Our Team

Are You a Foodie...
Love eating and talking about food?
Have an education and/or a keen interest + knowledge for culinary cuisines?
Know about Berlin and German cuisine?
A good entertainer?
Then we could have the perfect position for you!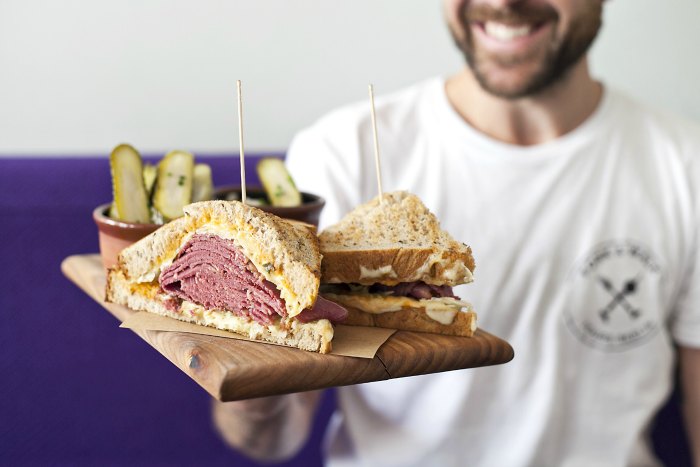 Our Company
Fork & Walk Tours are looking for a 'Foodie Tour Guide' to join our small team. The tours are based in the neighbourhood areas of Berlin with a focus on local eateries, street-food, vegan, fusion and tradition. We link the food culture with the history of Berlin, with each place having a reason and a story to fit.
The Position
The initial position is for our public tours which are all online our website. In the future, or for experienced guides, there would be more work available in the corporate sector for tours such as team building tours and other fun events.
Tours operate Mon - Sun and last for 3 to 5,5 hours. The schedule will vary from 1-4 tours per week depending on the season. Once hired and trained, Tour Guides receive on average €80 per tour plus gratuities on the pubic tours. Some weekend work is required. The season is year-round. Corporate Tours are paid between €150 and €250 for a 3,5 hour tour.
What You Need
Leading a food tour is a combination of quick thinking on your feet, advanced storytelling, and displaying an ability to connect with people of all different ages and cultures. If you think you have the skills and traits required please apply before all the available positions are filled.
Pre-requisites
Must have lived in Berlin for 3+ years

Fluent English and other languages a bonus

Tour guide experience

Passion for food and culture

Detailed knowledge of the local food-scene both from a traditional and modern-day perspective

Love entertaining and showing guests the wonders of the city

Knowledge of the local social scene

Open and happy natured

Please only apply if you currently live in Berlin and have live here for a number of years.
Further Job Details
Freelance

Shift amounts vary week-to-week

Some weekend work involved

Must be flexible and open

Motivated to learn and experience

Private Tours and Group Bookings – we cater for you!