FORK & WALK FOOD EXPERIENCES
Discover the wonderful secrets of Berlin's culinary scene on our range of Berlin food tours. Run by real Berliners by birth and by heart and long-time Berliner expats.
We take you where Berliners go, insider's look, relationships begin and reveal the must-know places & locations for your local Berlin foodie adventure.
Our intimate Berlin food tours are set at a maximum eight guests per group to guarantee you a personal experience. There is nowhere quite like Berlin. The only question is which experience to choose.
PRIVATE FOOD TOUR - EXCLUSIVE!

Indulge in a Fork & Walk Private Food Tour. With our Foodie Tour Guide all to your-very-selves, you can select from our list of Public Food Tours, or pick our foodie-minds to create your own Bespoke Experience based on your wishes and our guidance. The tasty choice is all yours!
We are here to create the best experience for you!
Take a look inside and look forward to a special foodie experience.
7 day a week - flexible start time - flexible duration
Available for 2 to 10 guests
Dive into the trends & classic tastes of Berlin. We take you to vast north corners of the elegantly transformed Prenzlauer Berg to get your fingers sticky and taste buds firing at our secret foodie locations. Meet the culinary legends behind the scene while immersing yourself in laid back life of a local ''PrenzlBergian''. A local experience with a real Berliner.
Wed, Thu, Sat, Sun - 11am & 3.30pm - 3,5hrs
We take you on a culinary journey through the burgeoning food scene of Kreuzberg. Under the warm glow of the buzzing Berlin nightlife your taste buds will be seduced by hidden eateries (possibly down a dark alley), fusion delights and an exclusive visit to the legendary Food Market Hall matched with our hand-picked choice of top vendors. This is Berlin by Night.
Thursday - 5pm - 3,5hrs
INSIDE BERLIN: EAST MEETS WEST
Looking to dig deeper? Adventure off-the-beaten path into the ''heart & soul'' of Berlin. Eclectic neighbourhoods, hidden foodie spots only for your eyes, face-to-face encounter with the Berlin Wall, infamous Club-Culture and world-renowned street art murals. This is a lifetime's worth of secrets and hidden spots in four tasty hours.
Mon & Fri - 12pm - 4,0hrs
CORPORATE, GROUP & TEAM BUILDING TOURS

Discover our range of customised offerings and experiences for groups. We accommodate all shapes, budgets and sizes from 8 to 350 guests. Full-day events, multi-topic options including history, food (various levels), street-art, by bike, TV tower climb, hens experiences, food-rallies & more. Find the contact form here. Our flexibility, knowledge and experience is at your disposal.
GOURMET TOUR - NEW TOUR in 2020!

This is your guilty pleasure! Trendy Mitte plays host to our exclusive Gourmet Food Tour. Intimately capped at six guests our Berliner gastronomy expert dazzles your taste buds with array of luxurious & delectable dishes hand-picked just for you. This is a spoil yourself moment.
Tue & Wed - 11am - 4,0hrs
PRIVATE DINING TOURS - released Feb 2020
Our ultimate private evening dining experiences are finally here in 2020! Choose from our bronze, silver and gold packages with exclusive access to our Berlin culinary expert, who will guide you through your foodie dreams. Suited to individuals, couples and small-groups. We will make you feel special and satisfied.
Alessandra – Dough Master
Holger – The Original Berliner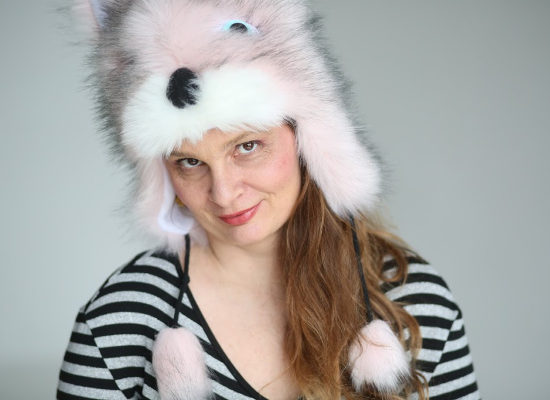 Violeta – The Bulgarian Queen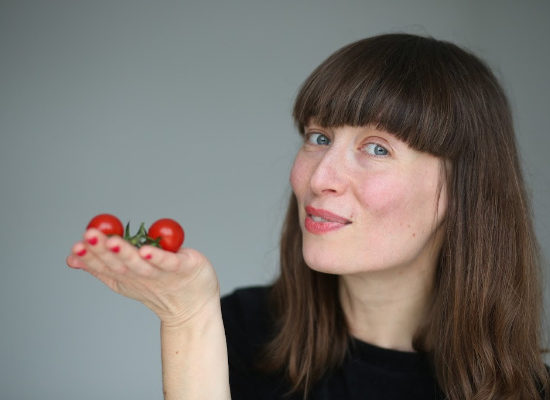 Anastasia – the Foodie Architect
Hello fellow foodies! We're a small team of local Berliners who share a passion for food & our city.

Berlin holds a unique food culture touted as ''the city outside of the country'' and certainly a colourful history.
We present you with the history of Berlin through its food, from the trends and traditions, to immigrant influences and street-food, iconic market halls and fusion cuisine, right through to the future of food of sustainability & vegan creations.
Though the story of Berlin's cuisine is not complete without the influence of its tumultuous past, this division and movement has formed the capital to its present day. Representing a glamorous mix of street-art, immigrant influences, culture flair and world-renowned club scene. Each of these forming to create culinary impacts & challenges that makes Berlin the extraordinary capital it is today.
We are so excited to share our knowledge & stories with you.

So, what are you waiting for, come Fork & Walk with us! 
+ WHAT DO I NEED FOR THE TOUR?
Comfortable walking shoes, a bottle of water, a poncho or rain jackets weather dependent.
+ DO I NEED A TRANSPORT TICKET?
Yes, a day ticket would be required.
Depending on the weather and type of group we could be walking and/or by pubic transport.
+ WHO IS THE TOUR SUITED TO?
Everyone interested in having a local Berlin experience. It is also very handy for new comers to Berlin and perfect if you have your family and friends visiting.
+ IS IT SUITABLE FOR VEGETARIANS?
Definitely! Simply advise in-advance on the booking form.
+ HOW MUCH WALKING IS INVOLVED?
We categorise the level of the tours as 'easy'. We have organised a very good mix of walking and sitting and eating, so you are never on your feet too long.
+ WILL THERE BE TOO LITTLE OR TOO MUCH FOOD?
If anything there will be slightly too much food on offer. There is a tasting session at each of the six stops.
+ WHAT IS THE MAXIMUM SIZE OF THE TOUR?
We have a maximum group size of 10 people, this enables us taste the local eateries and easily move around the best sites.
+ WHAT IF I HAVE FOOD ALLERGIES/ DIETARY RESTRICTIONS?
Please let us know as soon as you make a booking and we will do our best to tailor the tour to your needs.
+ WHAT HAPPENS IF THE TOUR IS FULL ON THE DAY WE REQUIRE?
We can occasionally arrange an extra guide, so if the day is showing full simply shoot us over an email and we will do our best to organise a tour for that day.
+ DO YOU OFFER PRIVATE TOURS?
YES! simply fill out the 'Contact Us' form and we will get back to you by the end of the day.
+ HOW DOES THE PAYMENT OPERATE?
A deposit of €25 is paid upon ticket purchase, with the remaining amount paid in cash at the end of the tour. The remainder can unfortunately only be paid in cash, as we do not have a mobile charge machine.
+ ARE THE TOURS FAMILY FRIENDLY?
If your children are interested in taking our tour, we are very interested in teaching them all about Berlin and have them taste the delights of our city.
+ AT WHAT AGE ARE CHILDREN FREE?
If your child is under the age of 12 years old and wants to join and eat on the tour, we offer a €4 discount. Simply purchase the adult ticket and the remaining amount will be discounted when paid in full on the day of the tour.
+ WHAT IS THE CANCELLATION POLICY?
A full refund is offered 5 days prior to day of tour. After this the deposit is non-refundable.
Fork & Walk Tours Berlin
Managing Director: Dov Selby
Ackerstrasse 11
10115 Berlin, Germany
DISCLAIMER (HAFTUNGSAUSSCHLUSS)
Haftung für Inhalte
Die Inhalte unserer Seiten wurden mit größter Sorgfalt erstellt. Für die Richtigkeit, Vollständigkeit und Aktualität der Inhalte können wir jedoch keine Gewähr übernehmen.
Als Diensteanbieter sind wir gemäß § 6 Abs.1 MDStV und § 8 Abs.1 TDG für eigene Inhalte auf diesen Seiten nach den allgemeinen Gesetzen verantwortlich. Diensteanbieter sind jedoch nicht verpflichtet, die von ihnen übermittelten oder gespeicherten fremden Informationen zu überwachen oder nach Umständen zu forschen, die auf eine rechtswidrige Tätigkeit hinweisen. Verpflichtungen zur Entfernung oder Sperrung der Nutzung von Informationen nach den allgemeinen Gesetzen bleiben hiervon unberührt. Eine diesbezügliche Haftung ist jedoch erst ab dem Zeitpunkt der Kenntnis einer konkreten Rechtsverletzung möglich. Bei bekannt werden von entsprechenden Rechtsverletzungen werden wir diese Inhalte umgehend entfernen.
Haftung für Links
Unser Angebot enthält Links zu externen Webseiten Dritter, auf deren Inhalte wir keinen Einfluss haben. Deshalb können wir für diese fremden Inhalte auch keine Gewähr übernehmen. Für die Inhalte der verlinkten Seiten ist stets der jeweilige Anbieter oder Betreiber der Seiten verantwortlich. Die verlinkten Seiten wurden zum Zeitpunkt der Verlinkung auf mögliche Rechtsverstöße überprüft. Rechtswidrige Inhalte waren zum Zeitpunkt der Verlinkung nicht erkennbar. Eine permanente inhaltliche Kontrolle der verlinkten Seiten ist jedoch ohne konkrete Anhaltspunkte einer Rechtsverletzung nicht zumutbar. Bei bekannt werden von Rechtsverletzungen werden wir derartige Links umgehend entfernen.
Urheberrecht
Die Betreiber der Seiten sind bemüht, stets die Urheberrechte anderer zu beachten bzw. auf selbst erstellte sowie lizenzfreie Werke zurückzugreifen.
Die durch die Seitenbetreiber erstellten Inhalte und Werke auf diesen Seiten unterliegen dem deutschen Urheberrecht. Beiträge Dritter sind als solche gekennzeichnet. Die Vervielfältigung, Bearbeitung, Verbreitung und jede Art der Verwertung außerhalb der Grenzen des Urheberrechtes bedürfen der schriftlichen Zustimmung des jeweiligen Autors bzw. Erstellers. Downloads und Kopien dieser Seite sind nur für den privaten, nicht kommerziellen Gebrauch gestattet.
Datenschutz
Soweit auf unseren Seiten personenbezogene Daten (beispielsweise Name, Anschrift oder eMail-Adressen) erhoben werden, erfolgt dies soweit möglich stets auf freiwilliger Basis. Die Nutzung der Angebote und Dienste ist, soweit möglich, stets ohne Angabe personenbezogener Daten möglich.
Der Nutzung von im Rahmen der Impressumspflicht veröffentlichten Kontaktdaten durch Dritte zur Übersendung von nicht ausdrücklich angeforderter Werbung und Informationsmaterialien wird hiermit ausdrücklich widersprochen. Die Betreiber der Seiten behalten sich ausdrücklich rechtliche Schritte im Falle der unverlangten Zusendung von Werbeinformationen, etwa durch Spam-Mails, vor.